Education Resources

CPA Crossings Offers Excellent Online
Accounting,
Tax and Practice Technology CPE



Michigan Tax and Accounting Professionals is pleased to partner with Michigan-based CPA Crossings, LLC, an online webinar and self-study company offering targeted CPE for accounting and tax professionals. CPA Crossings is a NASBA-approved CPE provider, and all CPEs earned also qualify for IRS credentials when participants provide a PTIN. CPA Crossings offers over 1900 CPE webinars per year on over 200 topics in the areas of technology, practice management, workflow automation, tax, ethics, fraud, and accounting & auditing. They offer one-to-eight hour courses with flexible scheduling, including evenings and Saturdays, so you can easily fit CPE education into your schedule.
Scan Their CPE Offerings!

Sheraton Hotel - Novi
21111 Haggerty Road
Novi, MI 48375
Map link to Sheraton Inn
Eagle Eye Golf Club
15500 Chandler Road
Bath, MI 48808
Map Link to Eagle Eye GC
Area Hotels for Events at
Eagle Eye Golf Club

American Inn & Suites
1055 Aaron Drive
Dewitt, MI 48820
.1-517-374-0000
I-69 at Bus. 27 Exit

Sleep Inn of DeWitt
1101 Commerce Park Dr
DeWitt, MI 48820
517-669-8823
I-69 at Bus. 27 Exit

Courtyard by Marriott
2710 Lake Lansing Road
Lansing, MI 48912
866-526-2893
I-127 at Lake Lansing Rd Exit

Hampton Inn & Suites
2500 Coolidge Road
East Lansing, MI 48823
517-324-2072
I-127 at Lake Lansing Rd Exit

Hyatt Place Hotel
2401 Showtime Dr
Lansing, MI 48912
855-453-7917
I-127 at Lake Lansing Rd Exit

Holiday Inn Express
2924 West Road
East Lansing, MI 48823
1-888-465-4329
I-127 at Lake Lansing Rd Exit
Always at Great Facilities!
MTAP Seminar Refund Policy:
Cancellation of a registration to any MTAP live seminar or web-based event must be received no later than five (5) business days prior to the event. Cancellations made after that date will have all event-related fees deducted from the refund. "No Shows" to an event forfeit entire fee with materials mailed.
Upcoming Education Events
Printable 2018 Seminar Schedule
with mail or fax-in registration form
GEAR UP 1040 Tax Seminar
IMPORTANT NOTE:
Seating capacities for these events are limited to a maximum of 300 people. Given that this is a big tax change year, MTAP expects sellouts at each location. So register early to insure your seat at the best 1040 tax seminar in America!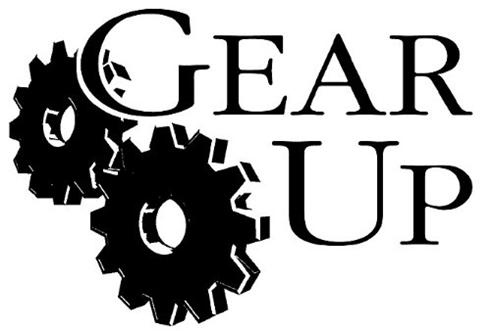 Last Location for 2018:
November 28-29, 2018
(Wed-Thur)
Eagle Eye GC, Bath (East Lansing), Michigan (capacity 300 people)

18 CPE Credits Available (16 in taxation; 2 in Circular 230 Ethics)

Registration Fees:
Active Member $339; Associate Member $319;
Active Member Employee $346; Non-member $439

The tried-and-true industry-best 1040 provides in depth coverage of all the federal 1040 tax changes and how they impact tax preparation and counseling services, including walkthroughs of all tax changes, tax forms, schedules, and related reporting forms. MTAP also provides a one hour Michigan individual income tax update and a one hour healthcare update as part of the program, giving attendees 18 "on site" CPEs for the price of 16. To bring even more value, each MTAP attendee receives a complimentary invitation to attend GEAR UP's Yearend Tax Update webinar in late December to insure any last minute technical corrections and updates won't be missed. It's a FREE webinar worth 2 to 3 CPEs (depending on content), giving registrants up to 21 CPE credits for the price of 16!

Here are just some of the important topics to be covered:
The new tax brackets and rates: analysis and comparison to 2017 levels; handling clients near the cutoffs, and planning options to minimize tax exposure.
Estate tax changes and their impact on current estate plans.
Changes in the child tax credit.
Handling the student loan interest deduction and discharging student loan indebtedness.
Changes in handling Section 529 plans.
Analysis of changes in itemized deductions, including state and local taxes, medical expenses, charitable contributions, mortgage interest, casualty losses, wagering losses, teacher expenses, bicycle commuting reimbursement, moving expense reimbursements, alimony, and more.
Handling IRA recharacterizations: the new conversion rules and planning options.
Plan loan offsets: new definitions, rollover rules, and offset amounts change the options.
Healthcare penalties are repealed for 2019 and other developments.
No other 1040 seminar offers this much content at this price!

FOR BATH ON NOV. 28-29
Great Resources for the
Tax Cuts and Jobs Act of 2017:
Helpful Client Handout on Tax Act Changes
Informative Articles on the Tax Act:
What the Tax Reform Bill Means for Individuals
How the Tax Overhaul will Change Business Taxes
What Trump's Tax Bill Means in One Simple Chart
Republicans Admit Tax Bill Will Need Technical Corrections
IRS Will Spend Years Trying to Stop 'Gaming of the System'
Tax Plan Calculator by Maxim Lott
More Helpful Quicklinks:
Annual Filing Season Compliance Information
How to Obtain CFP Credit for a GEAR UP Seminar
2016 GEAR UP 1040 Seminar Timeline and Topics
for CFPs and CPAs who may be asked to supply this on a CPE report
---
Our Education Resource Vendors

The Nat

ion's #1 Review Courses for IRS-required Qualifying Exams
Click Here to Order the Best Online Enrolled Agent Exam Course!




The Industry's Best Quick Search Tax Guides for Tax Professionals
Click to Order Your 2018 Guides Now!




Over 1900 CPE webinars per year on over 200 topics in the areas of technology, practice management, workflow automation, tax, ethics, fraud, and accounting & auditing. They offer one-to-eight hour courses with flexible scheduling, including evenings and Saturdays, so you can easily fit CPE education into your schedule. Scan Their CPE Offerings!

---
Bonus Downloads from MTAP:
GEAR UP Seminar Powerpoints
Note: You will need to use your Checkpoint Learning log-in to access these slides. If you don't have one, you can create it from this link:
GEAR UP Powerpoints - Checkpoint Learning Listings

Free Downloads from
Accountants Resources at Checkpoint Learning

Additional Helpful Downloads
Tax Practice Office Policy Handbook

---
IRS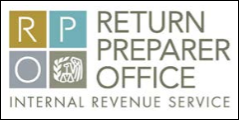 Preparer Compliance Information


2018 PTIN Renewal Information

AFSP Examination Information

Earn your 2018 AFSP Certification with Fast Forward Academy
Save 20 Percent Now Before the Sale Ends!


About the Annual Filing Season Program (AFSP)

What is the AFSP and Why Complete the Voluntary Program?

EA Examination Information

Becoming an Enrolled Agent
Registering for the EA Examination
Frequently Asked Questions
Fast Forward Academy EA Study Materials

Accounting CPE Resources

Gear Up - Checkpoint Learning
Gear Up Accounting Courses from Checkpoint Learning. Access a listing of targeted coursework that meets your specific needs. Click Here
Certified QuickBooks Advisor Program
Understanding the ProAdvisor. This membership package outlines the benefits, discounts, software and program information. The desktop edition certification includes 10 courses of self paced training that earns you 11.5 hours of CPE and additional 5 courses for QB Online training that will earn you 7 more hours of CPE. Click Here for more information

QuickBooks Tutorials and Resources

FitSmallBusiness.com offers a series of free and low-cost tutorials for accounting firms and clients on various QuickBooks features and issues. Visit http://fitsmallbusiness.com/free-quickbooks-online-tutorials/ to learn more.

Related Links:
The Three Levels to Becoming a
n Intuit QuickBooks Certified User
Renewing Your QuickBooks Certification
---

MTAP Seminars Qualify for
EA, CPA, CFP and Many Other
Credential Requirements.
MTAP has been a sponsor of IRS-approved seminars since 1963.
Continuing Professional Education Credits earned at our seminars and webinars
are accepted by the IRS, Accreditation Council for Accountancy and Taxation,
College for Financial Planning, and the Michigan State Board of Accountancy.